AG Holding Manufacturing Engineers is a 3rd generation, family owned business that has serviced Australian industries for over 60 years. We are passionate about manufacturing in Australia and believe in honest business and creating a positive and respectful environment for our community.
We understand that industry is demanding; lead times need to be short and suppliers flexible and reliable. Knowing this, AG Holding has combined it's full range of expert manufacturing services and industry leading machinery under one roof in a new state of the art factory located in Carrum Downs, Victoria.
AG Holding has established a reputation for quality, reliability and an easy to deal with team in all aspects of the manufacturing process. Utilizing cutting edge manufacturing techniques and with continuous investment in new technology machinery you can be assured we will stay at the forefront of the manufacturing industry for the long term. We add additional value through our fabrication experience and engineering knowledge to innovate at every opportunity.
Whether your requirements are for high volume products to meet demanding schedules, or one-off bespoke components, you will find our customer first ethics both refreshing and the ideal way of building long term mutually beneficial partnerships that yield exceptional results.
The team at AG Holding look forward to discussing how we can help your business reach its goals.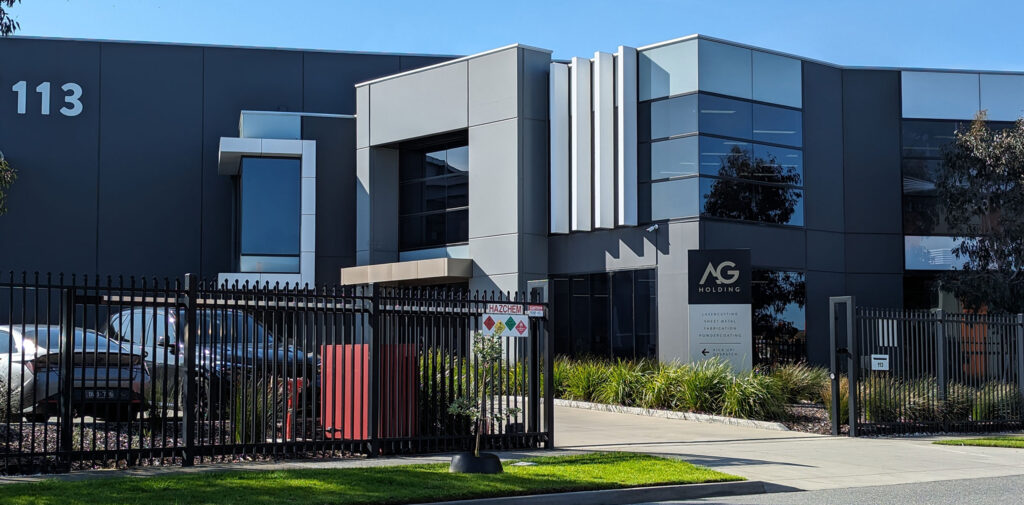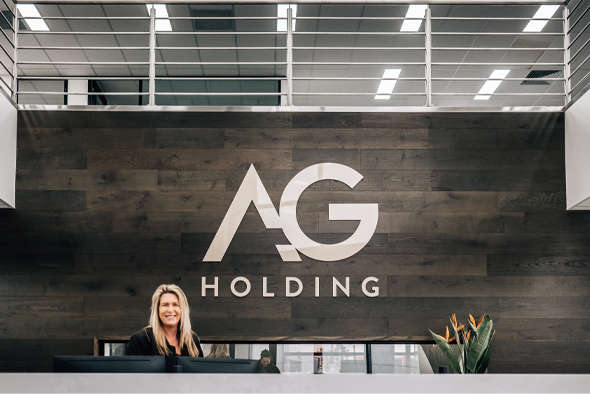 1958
Humble beginnings
AG Holding & Co. was founded by Alec Gerald Holding. Alec was a skilled tool maker and craftsman who built AG Holding's first factory by hand in Cheltenham, Victoria.
1963
Unforeseeable events
Tragically, Alec passed away in September 1963 at only 39 years of age. AG Holding was left to his wife Mary and she and their two sons Peter and Ian would step up to continue his legacy. Peter as a qualified tool maker himself oversaw the production side of the business while Ian oversaw sales and Mary directed the company.
1983
Change of hands
Mary sold the company to a foreign investor and retired. Ian moved on and the investor placed Peter in charge. Business at AG Holding & CO. began to decline with out the motivation of the new owner and Peter began doing after hours work with furniture maker Harry Ramler of the now
Ramler International.
1992
Back in the family
Peter bought his father's business back from the foreign investor and with the increased work from Ramler and others, AG Holding began to thrive again.
1993
Trent signs on
Peter's son Trent Holding, the 3rd generation of qualified tool makers begins working for AG Holding.
1995
Braeside factory
AG Holding moves to it's new home in Braeside, Victoria.
2018
Taking the leap
AG Holding had officially out grown it's humble beginnings and is now a major provider and well respected name in the Australian manufacturing Industry. Design begins on a new state of the art, purpose built factory that would give the company the space it needed to reach it's potential.
2019
New home, new era
The company moves into its new premises in Carrum Downs. Peter retires and Trent steps up as the Managing Director of AG Holding.
2019
Backing ourselves
To ensure employees thrive and to cement themselves as leaders in the Australian Manufacturing industry, AG Holding invest in brand new machinery including: Bystronic Fiber Laser, automated sheet loaders, material stacking towers, Safan CNC controlled press brake and more.